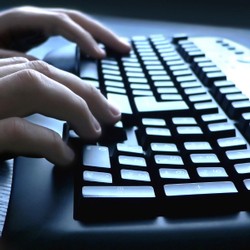 It is important that you create a top-quality unique online dating profile that will draw other members to view it. The more people you can attract to view your profile, the greater the chance of someone contacting you. Your profile is all that others will have to go by to make a decision about whether you are suitable for them, so it isn't the time to have the attitude of "they can ask me what they want to know when they contact me". You need to give them a reason to contact you first, and a well written informative profile will do just that. These basic guidelines will help you to write that all-important online dating profile.
Username
The username you decide to use should be personal to you. Make it catchy and fun, and easy to pronounce. People like to be able to say the name of people they are in contact with, and it will be helpful if you decide to meet up. If you can't think of a username to use, take a look at what others have used to get some ideas, but don't copy.
Headline
Your headline should consist of a well-thought-out sentence that will result in people wanting to read the rest of your profile. You can write a few words about the type of person you are, or what you are looking for. The headline should be personal to you and not copied from someone else, although you can see what others have used as their headline to get some ideas. Never use a cheesy chat-up line as your headline; it will be an instant turn off for many. By using a similar headline to others, you risk being missed by other members; therefore the importance of an original headline cannot be underestimated
Description
This is your opportunity to tell people all about you, including your personality, your hobbies and interests, your likes, your work and even about your family. You don't have to mention every single detail, just highlight the areas you wish to share with others. If you have an interesting or unusual hobby or interest, write about it. People always like reading about unusual things. Keep your description as positive as possible and avoid mentioning your dislikes. Having a description that just outlines what you hate in life isn't really attractive to others. Boasting about your achievements and lifestyle is also another area that people don't find attractive. It is acceptable to briefly mention your success, but try not to brag.
Be honest
When writing your profile it is vital that you are honest. Never lie about any aspect of your life. Not only is it unfair on others, but it could cause a lot of heartaches if a relationship was to form. Even if you tell a small lie when others find out they will wonder what else you have lied about, and any trust will have been lost.
Check
Before you upload your profile, read through what you have written and then read it through again. Check for any spelling mistakes and make sure the grammar is correct. Poor spelling and grammar can be off-putting, not to mention making your profile difficult to read. If someone has trouble reading your profile, they are more than likely to dismiss it and move onto the next. If you have trouble with spelling and grammar, or with writing in general, ask a friend or family member to help you. If you don't want to ask anyone for help, you can always use a word processor, such as Microsoft Word, which will check the spelling and grammar for you.
Photo
Uploading a photo of yourself on your profile can make all the difference. People like to see who they are sending messages to and receiving messages from. By not having a photo on your profile, others will wonder what is wrong with you or think you have something to hide. Some people will only view a profile if it has a photo, so by not having one you could be damaging your online dating success. Your photo must be a good quality picture of you, a recent photo, show your face and easy to make you out. It can help if your photo is eye-catching and fun. If people are drawn towards an unusual photo, they are likely to view the profile but make sure the photo still has you in it. For further advice in deciding which photo to upload please see our article on choosing the right photo for your profile.